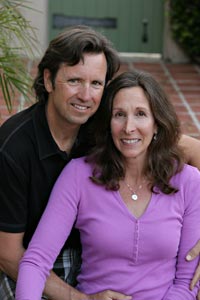 Legacy Society members
Mark Wienke and Nancy Cohen
The Santa Barbara Foundation established the Legacy Society as a way to thank the forward thinking individuals who have made a gift through their will or estate plan.

Arranging a legacy could not be simpler. Talk to your professional advisor about leaving a gift to the Santa Barbara Foundation, remembering to ask about the tax benefits associated with planned giving. If you do not have an advisor, the Foundation staff would be happy to introduce you to the essentials of planned giving.
You can also make a legacy gift to the Santa Barbara Foundation?s Permanent Endowment Fund. The fund will help us ensure that whatever community challenges we face in the future, our board and grantmaking committees will have the capacity to respond.
If you would like to find out more about the Santa Barbara Foundation Legacy Society, contact Lynette Muscio, director of donor relations, at (805) 880-9367.